Many online databases and other resources are available for use in the library or at home with a current library card. Call the library at 270-338-4760 for access. After you provide your library card number you will receive the User ID and Password for home use.
Here are just some of the features you have access to as a Muhlenberg County Library card-holder:
Mobile Printing: Send a print job from your personal computer at home, a cell phone, a tablet or many other devices or locations. Send to either of our library locations and pick it up later that day. Normal printing costs apply.
A mobile app is also available for iOS and Android. For more information, ask a staff member at either library.
At Kentucky Libraries Unbound, you can Download eBooks, Audiobooks, Videos and Music.
Learn a new language for free with your library card!
HeritageQuest is an online history and genealogy database. Search censuses, books, war records, and more.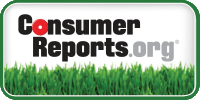 Consumer Reports provides ratings on cars, appliances, electronics, and more! Check out reviews before you buy!
Auto Repair Reference Center is your comprehensive online guide to vehicle ownership and maintenance.
Whatever your goal, LearningExpress Library's resources will help you succeed. Each of our Learning Centers offers the practice tests, exercises, skill-building courses, eBooks, and information you need to achieve the results you want—at school, at work, or in life. Looking to land a job? You'll find an entire Learning Center dedicated to helping you get the one that's right for you.
Kentucky Virtual Library (KVL) is dedicated to supplying all Kentuckians with a comprehensive and dynamic collection of information resources. We strive for equitable access to quality library and information resources for all Kentuckians.